It all started for more than 15 years ago...
Action Outdoors was founded in 2004 by Mark Gillis and David Robertson through their frustration of searching for a reasonably priced way to go skiing... For many years their ski holidays were spent squeezed into a tiny French ski apartment with a large group of mates. The final straw was in 2002, when they had 14 people in an "8" person apartment resulting in friendships being put to the test.

A chance meeting in a bar led to contact with UCPA so their holiday in 2003 was spent at UCPA Val d'Isere. From this discovery of "how the French go skiing" a partnership with UCPA was agreed in 2004 and Action Outdoors has since introduced thousands of UK clients to the concept. Every year more & more adventure sports lovers discover the UCPA way of life and Action Outdoors has gone from strength to strength. They offer a selected range of centres & activities which appeal to the English speaking market and combine that with convenient, value for money, transport options from the UK

Mark Gillis left the company in 2008 to explore other adventures, David Robertson still continues to lead the dynamic team at Action Outdoors.
The Action Outdoors team
We're a pretty active bunch, so when not at work you'll find us skiing, climbing, sailing, biking, running, diving and generally keeping busy. All the team are passionate about their sports so feel very free to e-mail or call us for advice or ideas.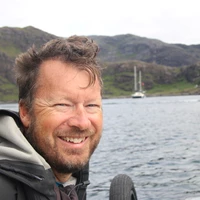 David Robertson
CEO / CO-FOUNDER
Set up Action Outdoors in 2004 and still very actively involved. A qualified International Mountain Leader (IML), Yachtmaster Ocean and Dive Master he tries to get out and pratice sport as often as possible.
WINTER SPORTS
Skiing, ski-mountaineering, kite skiing
SUMMER SPORTS
Sailing, climbing, mountaineering, hiking, biking, diving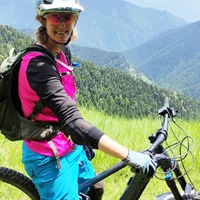 Fiona Jarvie
Group booking coordinator
Loves spending time in the mountains. When not in the office organising the group bookings, she can generally be found on her e-mountain bike exploring the mountains and enjoying the technical singletrack climbs and descents.
WINTER SPORTS
Skiing
SUMMER SPORTS
Mountain biking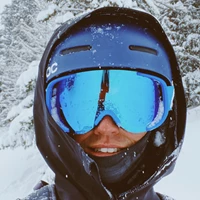 Dom Rogers
Digital Marketing
Not ready for a career in the city after graduating, Dom made the move out to Chamonix to work in Marketing with us, where he can continue working towards further professional qualifications and enjoy spending his time in the mountains.
WINTER SPORTS
Skiing and ski-mountaineering
SUMMER SPORTS
Road cycling, hiking, mountaineering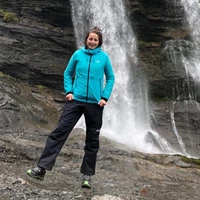 Megan Loveless
Holiday Coordinator
After living in Chamonix for a few years, Megan has now relocated back to the UK in the most outdoorsy hub she could find. The Peak District is renowned for its climbing, hiking and she even got to ski tour last winter at Mam Tor.
WINTER SPORTS
Skiing
SUMMER SPORTS
Hiking, climbing, road cycling, swimming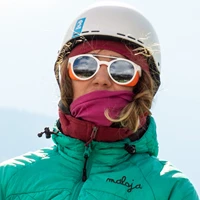 Naomi Bardin
Holiday Coordinator
The newest member of our team! After travelling the world and finishing up her studies she came home to Chamonix where she grew up. When not working you can find her paragliding, hiking or planning her next adventure.
WINTER SPORTS
Skiing, speed riding
SUMMER SPORTS
Thru-hiking, paragliding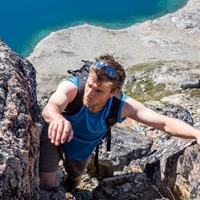 Chris Potts
Holiday Coordinator
Descends with the snowflakes and nestles in the hills to help Action Outdoors ride the moguls. Can translate any problem into plumbing and solve, a mysterious skill. Once connected a spreadsheet to the moon to help it wax.
WINTER SPORTS
XC MTB, Tree Climbing, Surfing
SUMMER SPORTS
Skiing, Spreadsheets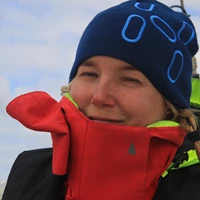 Åsa Drugge Robertson
Graphic Designer
Joined Action Outdoors in 2008. She's a Graphic Designer and looks after the aesthetic aspects of Action Outdoors. She brings Scandinavian charm to the team and of course was born on skis...
WINTER SPORTS
Skiing, ski-mountaineering
SUMMER SPORTS
Sailing, hiking, kite surfing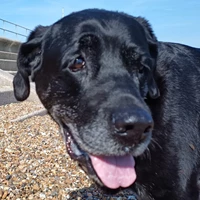 Poppy
Office Dog
Joined us in Summer 2011. Not the most productive team member, but is always very good for morale. Loves water whether lake, river or frozen. The days might be long gone when Poppy used to do 1200 hight meter ski tours but she is still in good spirit, never says no to a cuddle and her snoring is the most soothing sound in the office.
WINTER SPORTS
Walking, sleeping in front of the fire
SUMMER SPORTS
Walking, sleeping outside in the sun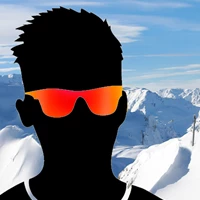 You?
Office superstar
We are always looking for the next best addition to our team. If you possess technical skills with relevant experience we would like to hear from you. If you share our passion for the outdoors and believe you have what it takes then get in touch.
WINTER SPORTS
Anything
SUMMER SPORTS
And everything
What our clients say about us!
Subscribe to our Newsletter
Join our newsletter and get news in your inbox every week! We hate spam too, so no worries about this.